WE'RE BACK!!!
At CPR NINJAS your safety and well being is our HIGHEST priority. We are closely monitoring the spread of novel coronavirus (COVID-19) and are actively monitoring information disseminated by the Centers for Disease Control and Prevention (CDC; cdc.gov) and Florida Department of Health along with other local agencies. We are confident that we are in a position to continue to provide clients with the same outstanding service to which they are accustomed without compromising the well-being of our employees or clients.
Due to novel coronavirus (COVID-19), class sizes will be limited and all students will be required to wear a mask. Hand santizer, latex free gloves and surface cleaners will be available with each class.
Do you have a group of 4 or more that need certification? WE CAN COME TO YOU! Call our office for details.
---
 ***

P

lease register through the

CALENDAR

 page or by contacting the

CPR NINJA TEAM

at 813-603-6898. After registering for course and your booking is confirmed successful, you will be redirected to PayPal payment page to complete registration. If you do not have a PayPal account, register as

GUEST

on PayPal site. Payment of the course is the

ONLY

way to guarantee your spot for your selected course. All seats are first come, first serve;

non-payment may result in loss of seat

.
ABOUT
CPR NINJAS
At CPR NINJAS our passion is to provide you with the knowledge and skills needed to perform High Quality CPR with accuracy and precision. Jevon and LiSandra Washington have been working in the healthcare industry since the mid 1990's and share 35+ years combined in healthcare. Jevon and LiSandra are both Registered Nurses with diverse backgrounds which include home-care, hospital, acute care, wound care, hospice care, pediatrics, research and higher learning education. Together they share a passion to reach the community, provide education that will save lives and improve quality of life. As American Heart Association (AHA) instructors they also share the same vision with the AHA to build a healthier tomorrow.
WHY CHOOSE
CPR NINJAS
CPR NINJAS provides courses in accordance with AHA 2015 Guidelines with AHA certified Instructors

Classes are available for Healthcare Providers, Childcare workers, lay persons, Sports personnel, Girl scout/Boy Scout troops, school age children, Industry workers, corporate level staff and many more.

Small classes to provide more 1 to 1 attention and prompt feedback.

AHA cards are issued same day upon successful completion of course

Variety of courses to choose from to meet your requirements

Group discounts available for groups of 10 or more.

Classes offered at your location or ours

Will travel up to 75 miles from our location to provide class at your location for groups of 6 or more.

Emergency 1 to 1 certification with 48 hour prior notice (ONLY available if CPR NINJA schedule permits and will be held at CPR NINJAS location of choice)

Satisfaction guaranteed through our courteous and supportive staff
OUR COURSES
American Heart Association Approved Courses
NINJA PRODUCTS!
Check out what we have to offer

OUR
SERVICES
Courses are intended to prepare health care professionals and members of the community to overcome  the fear of the unknown. Here at CPR NINJAS, we will provide you with the most current AHA guidelines while building a stronger foundation on previous knowledge learned. No need to second guess life saving techniques when you become 

CPR NINJA READY!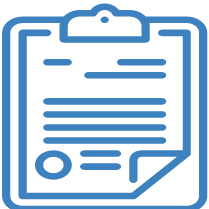 AHA 2015 Guidelines
Recently updated AHA guidelines are taught and performed with precision throughout our courses. Take a quick NINJA second and review the 2015 AHA guideline highlights.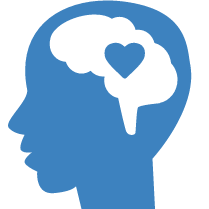 Basic Life Support (B.L.S)
Our BLS instructors teach lifesaving CPR, AED and First Aid course to both medical professionals and non-medical members of the community. Our courses are tailored to assist with performing lifesaving techniques in controlled and uncontrolled settings.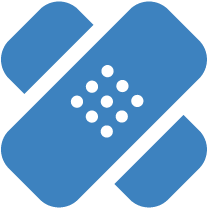 First Aid
This course is a video-­based, instructor led course that teaches students critical skills to respond to and manage an emergency until emergency medical services (EMS) arrives. Heartsaver First Aid is designed to meet OSHA requirement and is for anyone with limited or no medical training who needs a course completion card to meet job, regulatory or other requirements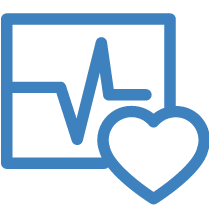 Heartsaver
Learn how to perform CPR on an adult, child, infant and know what to do if someone's airway is obstructed. Students will also acquire the skills to use an AED (automated external defibrillator) and barrier device. Plus, there will be a discussion about the early signs of a heart attack, stroke and common risk factors. This course is for those required to obtain a course completion card for the workplace. A two-­year American Heart Association certificate is issued to students who successfully pass the course.
At CPR NINJAS our goal is to provide a positive, interactive learning experience that will give you the confidence that you need to perform High Quality CPR. We want you to leave our class knowing that you are CPR NINJA ready! We provide training sessions in offices, schools, hospitals, daycare's, recreation centers, and even local youth sporting teams. Our flexible training schedules allow you the take a class at our location or your facilities. Call today for group discounts and student rates.